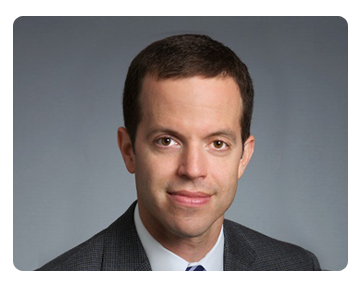 Dr. Matthew Fitzer is a fellowship-trained bariatric surgeon who has been focusing on providing excellent care for the obese patient since 2005. He is certified by the American Board of Surgery. During the certification process, he scored in the 99th percentile on the American Board of Surgery written exam, something achieved by only the top 1% of surgeons in the United States.
Dr. Fitzer has performed more than 2,500 laparoscopic weight-loss operations in the 10+ years that he has been doing bariatric surgery full time. Patients entrust their care to him more often than any other provider in Northern Virginia; he is the highest volume bariatric surgeon in the region.
Dr. Matthew Fitzer grew up in Newport News, Virginia. He obtained a B.S. in physics at Christopher Newport University and from there proceeded to Eastern Virginia Medical School for his M.D. Dr. Fitzer completed his general surgery residency at Memorial Health University Medical Center in Savannah, Georgia, which is where he became interested in weight loss surgery.
He left Savannah in 2005 for a formal, year-long fellowship in minimally-invasive bariatric surgery at the University of Missouri, where he studied under nationally respected surgery masters, including Steven Scott, Roger de la Torre, Bruce Ramshaw, and Steve Eubanks.
Dr. Matthew Fitzer entered private practice in Utica, New York and worked out of St. Luke's Hospital, a Bariatric Center of Excellence. With Dr. Fitzer's help, St. Luke's went on to gain recognition for the best bariatric surgery outcomes in New York State – a market with numerous excellent bariatric programs. He practiced for five years there and performed some 1,700 bariatric operations before making the decision to return to Virginia.
Dr. Fitzer believes that baritic surgery is among the more demanding surgical disciplines, both technically and intellectually. "It's not the type of work that a surgeon can dabble in and expect to do well." Dr. Fitzer has devoted 100% of his professional attention to obesity surgery since 2005. His goal is to bring to Virginians the same high-level, compassionate care that he was privileged to provide to New Yorkers for many years.
Dr. Fitzer's publications include a book chapter on bariatric surgical technique, and his work has appeared in the New England Journal of Medicine. He is licensed to practice medicine in Virginia, Florida, New York, and Nevada . He enjoys reading, fishing, water sports in general, and throwing the Frisbee for his German Shepherd, Max.
To learn more about Dr. Fitzer and find out if bariatric surgery is a good fit for you, contact Virginia Bariatric Surgery Center at (703) 709-9771 or complete our contact form. If you still have unanswered questions, you can also send Dr. Fitzer a message using his "Ask Dr. Fitzer" page.